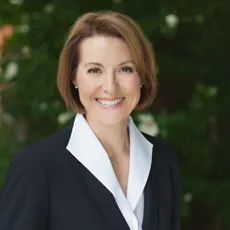 Lisa Hecht
Lisa Hecht is an International Coaching Federation (ICF) Accredited Coach focused on Career Coaching. In her 32-year career at Hewlett Packard, she served as electrical engineer, architect, program manager, and coach in the HP Coaching Network, enabling people and teams to achieve their highest potential. On interview teams and in working with co-workers from first level managers to senior VPs, she became fascinated with how an individual's strengths, interests and personality align with career performance.
She studied Positive Psychology-based coaching, and the science of success, well-being, goals and motivation, careers and calling with scientists engaged in leading-edge research, while studying and training to become a coach through MentorCoach, LLC. She's been coaching since 2010 and received her ICF credential in 2015. She is a founding member of the Idaho CleanTech Alliance and Idaho Business for the Outdoors.
Lisa loves working with Gen-Zs, Millennials and professionals in transition to discover and articulate their strengths, talents, passions, work environments, and apply them to their unique advantage in finding a career or calling that will make their hearts sing and help them to prosper. Her specialties and interests include STEM, emerging clean technology, and supporting those sensing a calling to co-create a better world.
Lisa applies humor, creativity, curiosity, and the science of well-being to bring greater happiness and success to her clients. She'll help you discover how to give the world your very best!
For more background, visit Lisa's LinkedIn page.